A Grief Support Community for Children, Teens, and Families
Our Latest News and Events
With 32 years of offering a Candlelight Memorial Ceremony in the fall, Bridges of Hope is pleased to begin offering a second community ritual each spring. Hope Blossoms is a unique opportunity to gather as a community & plant in memory of someone who has died. This ritual will provide a safe space to honor someone by emphasizing life though a living memorial, such as a plant, all while blossoming hope for our new beginnings.
read more
Last summer, we shared the important strategic decision to shift from being a broad end-of-life advocate to become a grief-focused organization (read the full announcement here.) So, with our new mission in place to focus on the needs of children, teens, & their families grieving a death, we are now pleased to debut our new name:
read more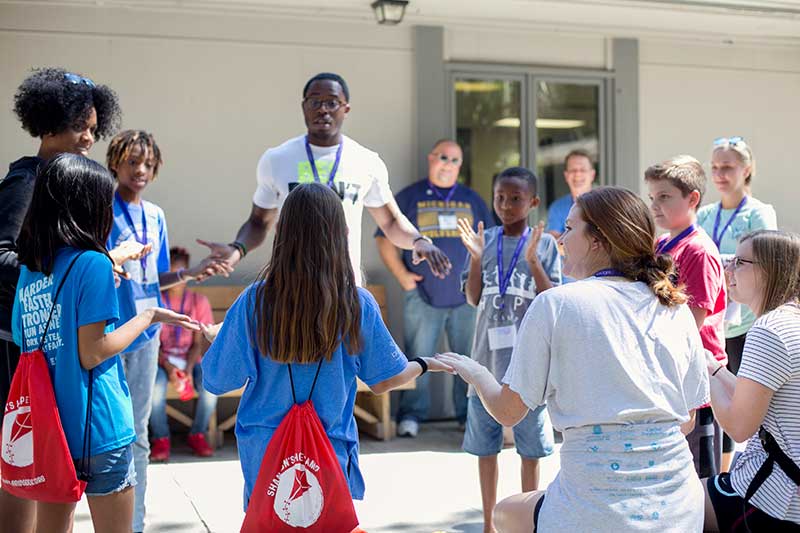 Because we love, we grieve. So, at Bridges of Hope, we recognize grief not as a problem to be solved, or as a process to be completed, but as a natural part of life to be acknowledged, explored and expressed. And we believe that every child deserves a safe space where they can connect with peers who "get it." So we've created an evidence-based, kid-focused, multifaceted program called Stepping Stones. Stepping Stones empowers young people to connect, learn, share & grow through engaging activities including music, art, journaling, movement & mindfulness.
Let's Stay Connected
Stay up to date with our latest news and programs.