A Grief Support Community for Children, Teens, and Families
Our Latest News and Events
For all of you college football fans, Rivalry Week is officially here! On Saturday, November 25th not only will Clemson face-off against South Carolina for the Palmetto Bowl but teams around the country will battle their arch rivals including Alabama vs. Auburn, FSU vs. Florida, North Carolina vs. NC State, & Ohio State vs. Michigan just to name a few. And now you can do more than just wear your gear & cheer – you can get in the game by joining the Rivalry Week Giving Challenge to benefit Bridges of Hope!
read more
Meet Tyrell, a brave 13-year-old boy who had to face the unthinkable – the death of his beloved mother after she underwent a kidney transplant and fell ill. With his life suddenly uprooted, Tyrell found himself shuttling between his aunt's and grandmother's homes, struggling to cope with his overwhelming grief. In the wake of this devastating loss, Tyrell and his family found solace in…
read more
As the seasons change, so can our grief. So, we've designed a fall full of activities to empower you & your family to connect & grow. Mark your calendars and plan to join us this season! And as the newest member of the Bridges of Hope, I look forward to meeting you soon.
September…
read more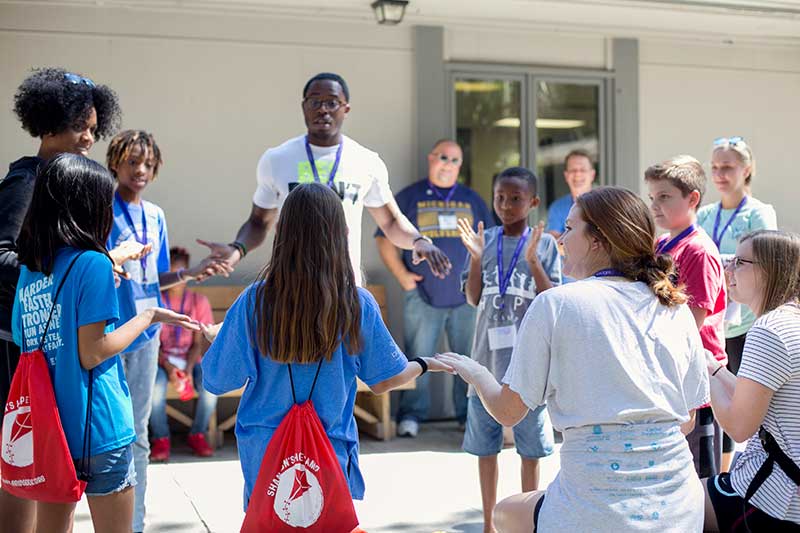 Because we love, we grieve. So, at Bridges of Hope, we recognize grief not as a problem to be solved, or as a process to be completed, but as a natural part of life to be acknowledged, explored and expressed. And we believe that every child deserves a safe space where they can connect with peers who "get it." So we've created an evidence-based, kid-focused, multifaceted program called Stepping Stones. Stepping Stones empowers young people to connect, learn, share & grow through engaging activities including music, art, journaling, movement & mindfulness.
Let's Stay Connected
Stay up to date with our latest news and programs.