Professional Education Workshop – Tension & Trauma Releasing Exercises
REGISTRATION FOR THIS EVENT IS FULL
Tension & Trauma Release Exercises
Presenter: Gerry Schmidt
TRE is a simple method to assist the body in releasing deep muscular patterns of stress, tension and trauma. It's particularly useful as a self-care method for those who are exposed to stress and trauma as care givers. All of us have some level of stress and tension in our bodies, via our lives. The purpose of TRE is to promote healing from past tension & trauma and reduce held stress. Easily learned, it will encourage your body to return to a state of balance and ease.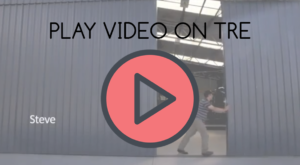 In this session you will learn about TRE, the science and research behind it and how to use it to reduce stress, tension and even trauma. For those who have experienced severe trauma, one of the benefits of TRE is that the person does not have to remember the trauma, or discuss it, to have the impact dramatically reduced in a short time.
Bring a beach towel or yoga mat and dress in clothes that you are comfortable moving in and lying on the floor. If you are unable to get down on the floor, you can still do the method.
For more information on Tension and Trauma Releasing Exercises visit http://www.traumaprevention.com/.
Complimentary parking is provided in Roper parking garages.
For more information and locations of these garages click here.